Creating progressive futures and helping organisations transform at scale through the power of learning.
Our core strengths are aligned to our business model of enabling organisations to scale by investing in the upskilling, competency enablement and leadership development across all sectors of industry.
With the ubiquitous nature of technology today, our portfolio allows us to draw on many years of engagement and supporting the technology sector in Ireland. Coupled with our extensive innovation network we engage with all industry sectors, working with them to horizon scan and identify their needs, ultimately leading to the delivery of industry led, enterprise demand services and solutions.
NSAI National Technical Committee – TC45 ISO56000 Standard for Innovation Management Systems.
NSAI National Technical Committee – TC002 Blockchain and Electronic Distributed Ledgers Technologies.
NSAI National Technical Committee – TC428 EU Competency Framework (eCF).
Blockchain Ireland Steering Committee and Work Group on Skills & Innovation.
Irish Industry Panel for Quantum Computing.
European Cybersecurity Organisation (ECSO) and a member of Work Group 5 Cyber Skills. Cyber Ireland
As an organisation, we manage: Technology Ireland ICT Skillnet, Blockchain Ireland Cluster, Open Ireland Network and Technical Ireland Innovation Forum.
---
Digital Technology Skills Leadership Team
Dave Feenan is a Director of Digital Technology Skills Ltd and the Network Manager for the Technology Ireland ICT Skillnet. He is the former Country Manager for both a UK and USA tech subsidiary, as well as leveraging a management buy-out and successfully build a new entity. He has spent time creating a tech start-up and assisting other organisations to build a presence in Ireland.
Dave has created and managed various tech Quadruple Helix clusters, driving industry to industry and industry to academic collaborations. He currently chairs the Blockchain Ireland cluster and is participating in several EU funded projects.
Dave is a member of various technology committees and sits on the National Standards Authority of Ireland mirror committees for Innovation Management, Blockchain and the EU Competency Framework. A regular speaker on the tech circuit, Dave is passionate about lifelong learning and innovation.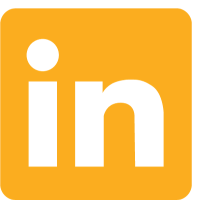 ---
Susan Kelly is Director of Digital Technology Skills Ltd and Operations Manager for the Technology Ireland ICT Skillnet. She has extensive experience working in the corporate & public sectors in various roles up to Management level.
From the beginning of her career, Susan has always been involved in the inception and implementation of various IT systems which consisted of feasibility research and follow up evaluation after systems had been in operation for some time. Susan also brings widespread experience of evaluation work from a diverse range of projects and companies.
Susan is an accomplished and competent Events Manager with excellent interpersonal skills dealing with a variety of people from training participants, Senior Executives, overseas delegates to Ministers of State. She has managed several company launches and organised a diverse range of conferences, seminars and training programmes.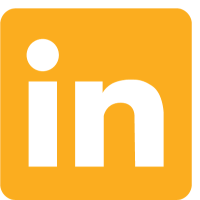 ---
Meet the rest of the Digital Technology Skills team